Hempel Sheet Metal Works LLC is a full service metal fabrication leader combining old world craftsmanship and modern fabrication methods to provide our customers with a service experience second to none.  Projects ranging from small personal items to large commercial/industrial tasks have been the trademark of a company with over 120 years of experience and skill to draw from.
Hempel Sheet Metal Works was founded in 1903 by Barney Hempel, a true metal craftsman.  Barney Hempel followed in the footsteps of his father Frederick Hempel, who brought his metal working craft from Germany in the 1800's.  The 1940's saw another generation take the helm of Hempel Sheet Metal Works as Barney R. Hempel took the business over and incorporated it in 1947. In 1968 the company was led  by third generation Don Hempel, son of the late Barney R. Hempel.  Don's nephew and fourth generation family member Dave Hempel succeeded Don as Principal and President in 2017 .  This succession of Family members has provided a strong management base with strong core family values that is evident in the quality of the service that is provided to every customer large or small.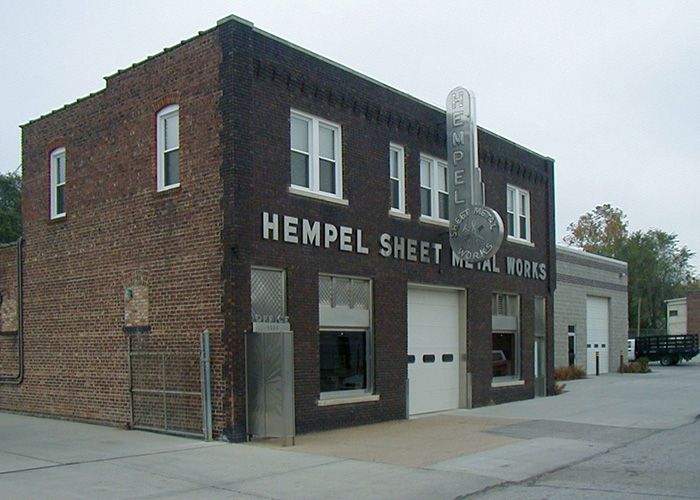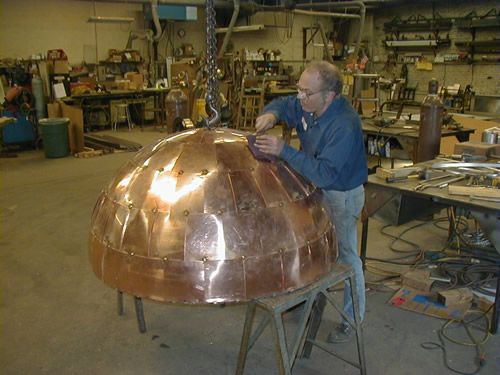 Hempel Sheet Metal Works  has been instrumental in fabricating and installing landmark projects throughout the Midwest region and beyond.  Providing metal services to Architects, Engineering Firms, Interior Design Groups, and General Contracting Companies has been the cornerstone by which Hempel Sheet Metal Works has been built.  Additionally, specialty metal goods and services provided to hospitals, industrial and commercial facilities, area Electrical Contractors, Mechanical Companies, Food Processing Plants, Landscape Designers, and the Restaurant Industry have played a major role in establishing Hempel Sheet Metal Works as the true Standard in Specialty Metal Fabrication Services.  We look forward to meeting your metal needs and providing the kind of service that has defined four generations here at Hempel Sheet Metal Works LLC.